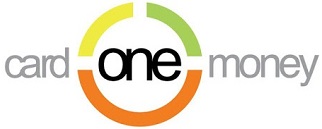 Non-status banking with CardOne Money
CardOne money is another bank that we have teamed up with on behalf of our clients. Applications are completed online, and there is no need for a branch visit to open an account. Furthermore, this is a non-status bank account, and as long as you have adequate ID, you will not be prevented from opening an account because of a bad credit history or bad credit score.
CardOne offers all the essential banking facilities, including prepaid bank cards and debit cards.CardOne banking is FCA authorised and has been providing current accounts and payment services for over ten years. Clients are not handicapped by the fact that CardOne does not have a branch system. CardOne has teamed up with Barclays to allow cash and cheque deposits to be made using pre-printed GIRO slips. Cash can also be paid into any local Post Office.

12 months of FREE business banking

No branch visits required to set up your account
Risk-free and highly secure business banking

18 months of FREE business banking